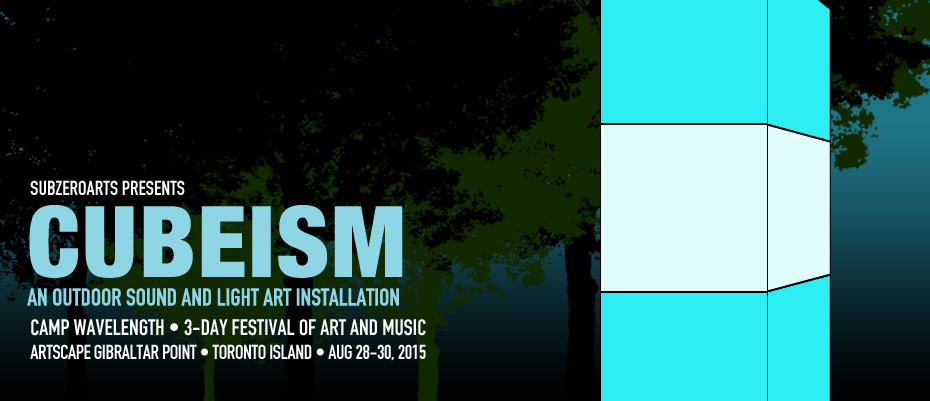 The multimedia arts group of which I am a part of, SubZeroArts, is presenting "Cubeism" – a new light and sound installation at Toronto's Camp Wavelength taking place at Gibraltar Point on the Toronto Island. This 3-day arts and music festival is the first of its kind and features such performers as Holy Fuck, The Wooden Sky, Do Make Say Think, Loscil and so many more!
Join us for the whole weekend, or on a day-by-day basis!
Get ticket information here: www.campwavelength.com and more information from SubZeroArts here: www.subzeroarts.com
Hope to see you there!
Deane/Akumu