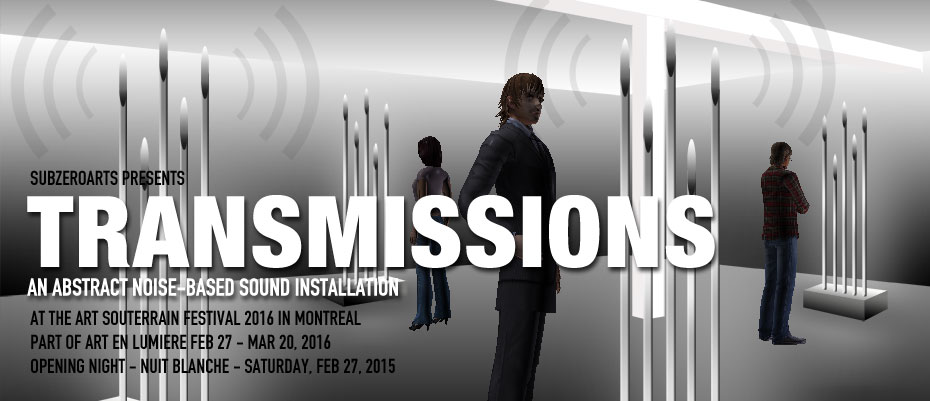 SubZeroArts is presenting our latest work "Transmissions" in Montreal as part of Art SouTerrain — an all-underground arts festival taking place in the passageways beneath the city.
"Transmissions" is a new installation exploring the concept of Noise as Art. Using naturally occurring white noise, "Transmissions" establishes a new space for audience exploration created by naturally occurring white noise and sounds hidden deep within silence and lost radio signals.
Art SouTerrain runs from February 27 to March 20, 201 and coincides with Montreal En Lumiere and Nuit Blanche Montreal.
If you live in Montreal, or plan to visit, this is a great time be in Montreal!
Deane/Akumu