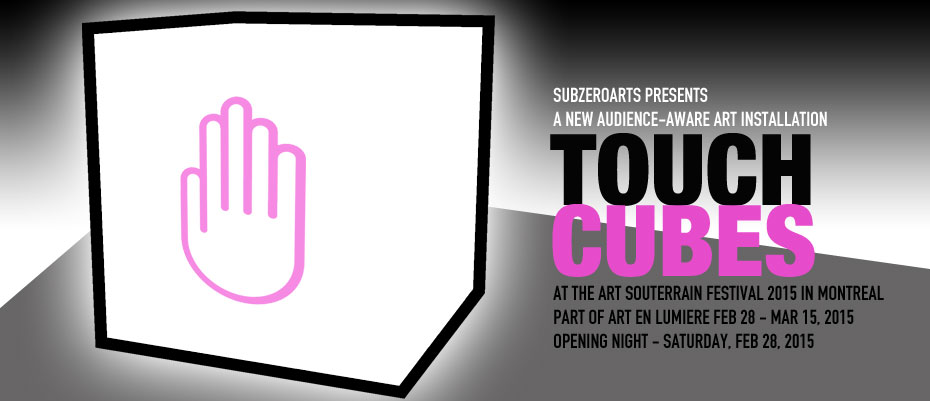 SubZeroArts is presenting our latest work "TouchCubes" in Montreal as part of Art SouTerrain — an all-underground arts festival taking place in the passageways beneath the city.
"TouchCubes" is a brand new installation featuring a collection of interactive cubes that respond to being touched by illuminating and emitting soft soothing music. In keeping with SubZeroArts' ideal that the audience should be part of the art, "TouchCubes" allows participants to influence and create their own artistic experience, sharing in the creative process.
Art SouTerrain runs from February 28 to March 15, 2015 and coincides with Montreal En Lumiere and Nuit Blanche Montreal.
If you live in Montreal, or plan to visit, this is a great time be in Montreal!
Deane/Akumu