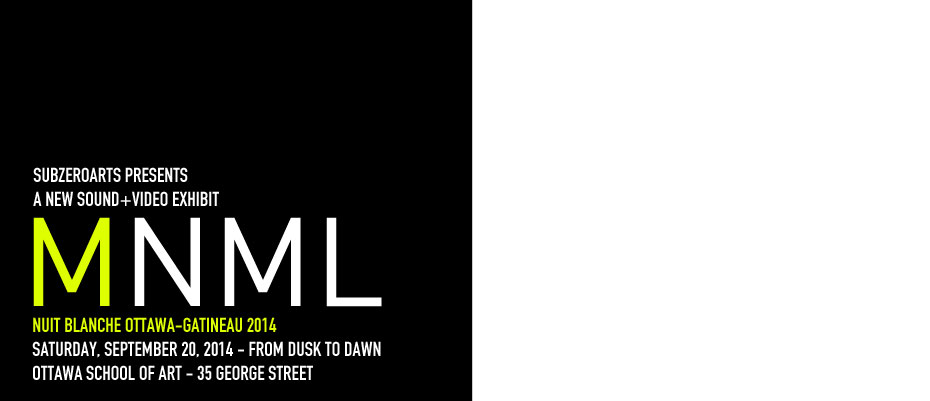 My arts group, SubZeroArts, is returning to Ottawa again this year to debut our latest work "MNML" at the Ottawa School of Art as part of Nuit Blanche Ottawa-Gatineau 2014!
Nuit Blanche Ottawa-Gatineau runs from 6:20pm to 4:21am on Saturday September 20th, with performances, installations, and more on display all over the city. This is our third year participating, and we always look forward to it as one of our favorite art events of the year. Find out more by visiting http://nbog.ca/
If you are in the Ottawa area this week, I hope you can drop by for the all-night arts-fest!
Deane/Akumu