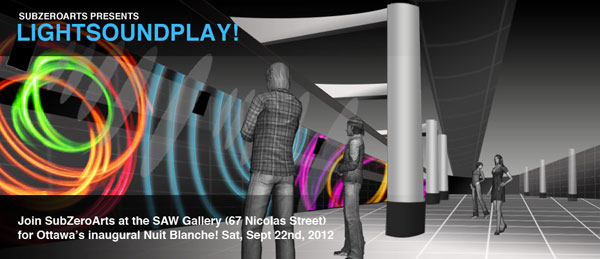 Are you coming to Ottawa this weekend for their inaugural Nuit Blanche event??
If you are, make sure to drop by the SAW Gallery (67 Nicolas Street) and experience our latest multimedia experience, "LIGHT SOUND PLAY!".
This, the latest from SubZeroArts, is an all-ages, interactive experience in video and sound that feeds on audience participation. As you move, you create the experience for all of us to enjoy…
Art created by you!
Hope to see you there for this all-night art-extravagana!
p.s. If you are interested in supporting this artist-funded project, donations small and large are welcome here: http://www.subzeroarts.com/donations