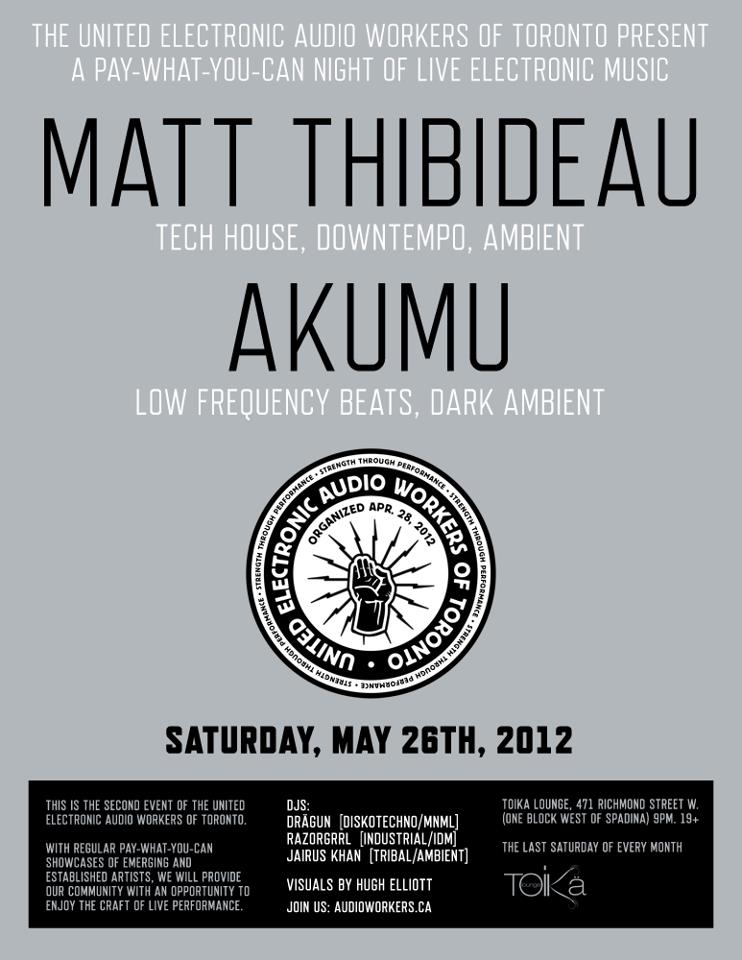 Join us Saturday, May 26th in Toronto at Toika Lounge (471 Richmond Street West) for an evening of Electronic Music!
Featuring: Live Performances by Matt Thibideau and Akumu
DJs: Marshall Dragun, Razorgrrl, Jairus Khan
Visuals by Hugh Elliott
This is the second event of the United Electronic Audio Workers of Toronto and is a pay-what-you-want event in support of electronic artists.
Hope to see you there!
More details here: https://www.facebook.com/events/393743107336495/