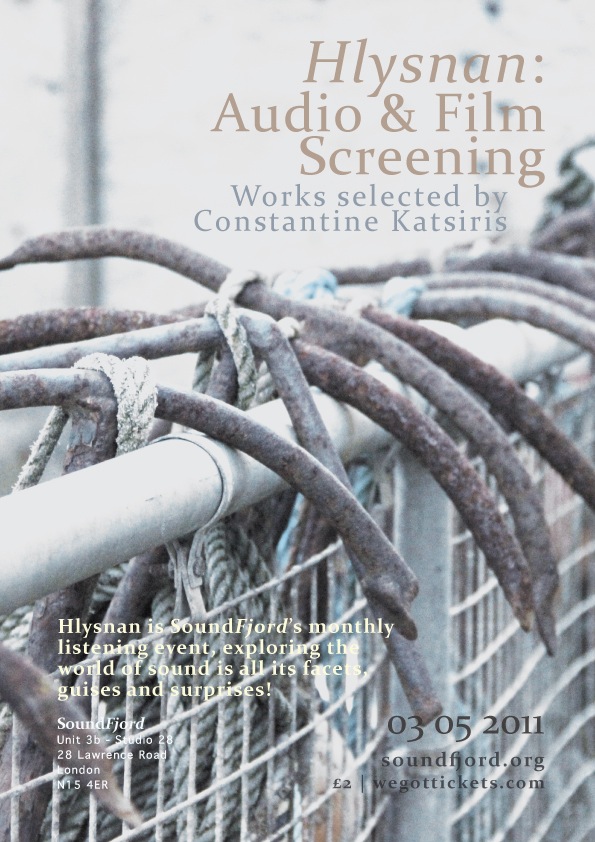 I am very proud to be a part of this Audio and Film screening at the SoundFjord Gallery in London, UK!
Hlysnan is SoundFjord's monthly listening event, exploring the world of sound is all its facets, guises and surprises! Tonight is an evening of film and sound works selected by Constantine Katsiris (Scant Intone).
More info here at the Facebook Event and on the SoundFjord site.
Hope to see you there!