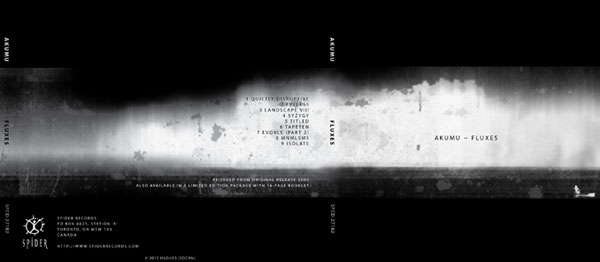 Continuing Akumu's 10th year celebration, Fluxes now has been re-issued and is now available on CD Baby and iTunes in CD and Downloadable formats!
We also have some limited stock on the limited-edition hand-packaged versions available from our good friends at PingThings.com.
- Fluxes on iTunes (Downloadable)
- Fluxes on CDBaby.com (CD & MP3)
- Fluxes (Limited-Edition Version) on PingThings.com
In the next couple of weeks Magmas will be available.