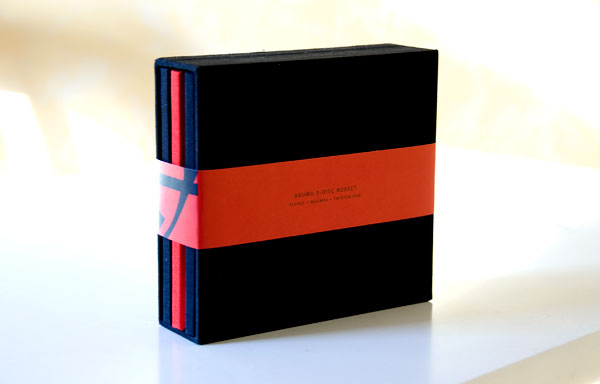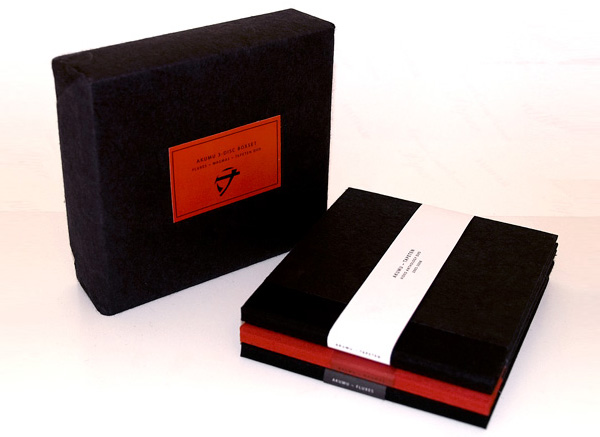 The new Akumu 3-Disc Boxset is now available and is on sale at pingthings.com for only $60!
To celebrate 10 years of Akumu, David Keyes has designed and produced a gorgeous package that holds the Magmas and Fluxes CDs and the Tapeten DVD. Each disc comes with an 8-page booklet of artwork and is individually hand-made and wrapped.
This is an *extremely* limited release, so head on over to pingthings.com to grab one.
*** Note: If you already own Magmas, Fluxes and Tapeten, we would gladly make you a custom box to hold them and complete the set. Contact me for details (akumu [at] spiderrecords [dot] com) ***